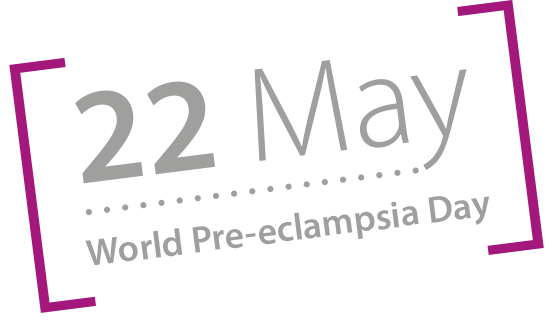 We are proud to support the European Foundation for the Care of Newborn Infants (EFCNI) on their pre-eclampsia awareness campaign 2019.
Why does pre-eclampsia need an awareness campaign?
Pre-eclampsia is a life-threatening disorder, usually in the second half of some pregnancies, and can lead to serious complications for the baby and the mother if it is not monitored and treated. The earlier pre-eclampsia is diagnosed and monitored the better the outlook for both the mother and the baby. During the routine pregnancy checks, pre-eclampsia can easily be diagnosed, however, it can only be cured by delivering the baby. New onset of hypertension and/or proteinuria are the first clinical signs and symptoms; additional symptoms are abdominal pain, haemorrhage, placental abruption or severe HELLP-syndrome (Hemolysis, Elevated Liver enzymes, Low Platelets).
1st trimester pre-eclampsia screening >
Thank you for supporting the pre-eclampsia awareness month!
May has passed and so have 31 days of pre-eclampsia awareness - act early! screen early! our international awareness campaign, reached out to tens of thousands of people and so many of you engaged in it, we want to express our massive thanks ... read more on Facebook or Instagram
Please watch this space for more information and activities.
Follow und share expert statements regarding pre-eclampsia
During May you can find here constantly changing statements by leading experts in the field of pre-eclampsia from all over the world. Please share these statements on your social media channels and website.
Watch the latest pre-eclampsia campaign video
More pre-eclampsia videos on YouTube >
Download and share pre-eclampsia awareness campaign materials