B·R·A·H·M·S KRYPTOR Analyzers for Outstanding Precision in Clinical Laboratories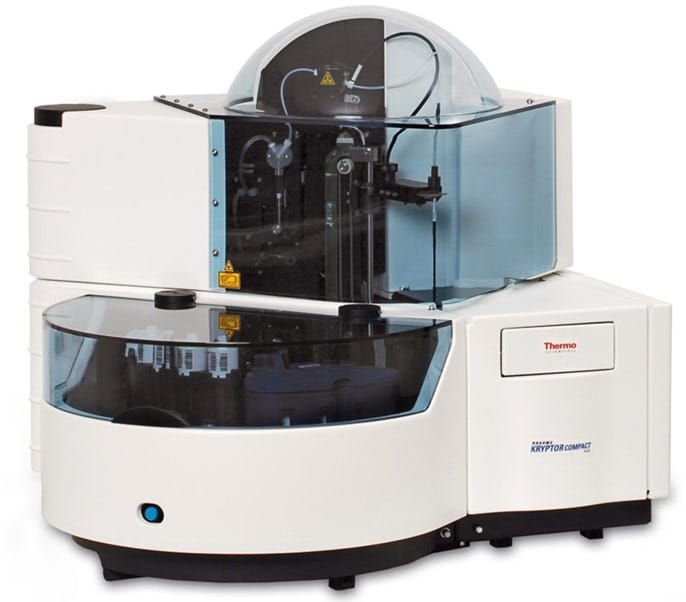 Precision is vital for the clinical decision making process that is supported by the measuring result of a biomarker. This requires both a stable and well-defined biomarker assay and a platform that safeguards a reliable and precise measurement of the biomarker. Our B·R·A·H·M·S KRYPTOR Analyzers are fully automatic, closed laboratory analysis systems that can perform numerous various analyses in random-access operations using a unique measuring principle called TRACE (Time Resolved Amplified Cryptate Emission). TRACE is based on a research for which the French chemist Jean-Marie Lehn received a Nobel Prize in Chemistry in 1987.
Thermo Scientific B·R·A·H·M·S Biomarkers are proud to employ TRACE technology in their KRYPTOR instruments worldwide, based on an exclusive license. Precision technology paves the way for the development of innovative in-vitro diagnostic reagents for diverse clinical areas.
B·R·A·H·M·S KRYPTOR Analyzers – measuring biomarkers in diverse clinical areas with reliability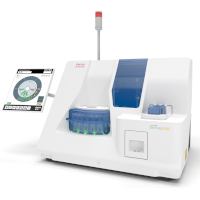 A range of assays is designed to run on our B·R·A·H·M·S KRYPTOR Analyzers that is continually improved. Our improvements also reflect advances in healthcare and cover many clinical areas of importance. We work closely with the laboratories and clinical wards to understand needs and to transform them into the further development of our measuring system and biomarkers, always for the benefit of the doctor and the patient. We provide reliable measuring results for the following clinical areas:
Diagnosis of sepsis in emergency departments and intensive care units
Stratification and prioritization of patients in emergency rooms
Confident follow-up testing of cancer diseases
Reliable results and excellent precision for endocrine disorders
Prenatal screening in fertility clinics, prenatal departments and OSCAR centers